Maybaum Gallery was founded in San Francisco in 2018 by Christina Maybaum. The gallery represents emerging and mid career artists with a focus on process driven work that reveals the artist's hand. Located in downtown San Francisco, the gallery comprises 2,000 square feet of exhibition space for solo shows as well as additional viewing space for our growing roster of artists. In addition to rotating exhibitions, the gallery provides private art consulting services to meet clients' unique art needs.
HEATHER CAPEN I Urban Light I show preview in American ART COLLECTOR i september 2019 edition
Link to full article: https://www.americanartcollector.com/issues/167/heather-capen-urban-light
Saint Mary's College Museum of Art I February 28 - June 9, 2019 I Foad Satterfield: THINGS KNOWN
Beyond Landscapes: Art, Identity and Mindfulness
February 21, 2019 - 4:30 - 5:30 pm
Foad will discuss his ongoing exploration of nature, his formative years in the Jim Crow South, and how meditation informs his artistic practice.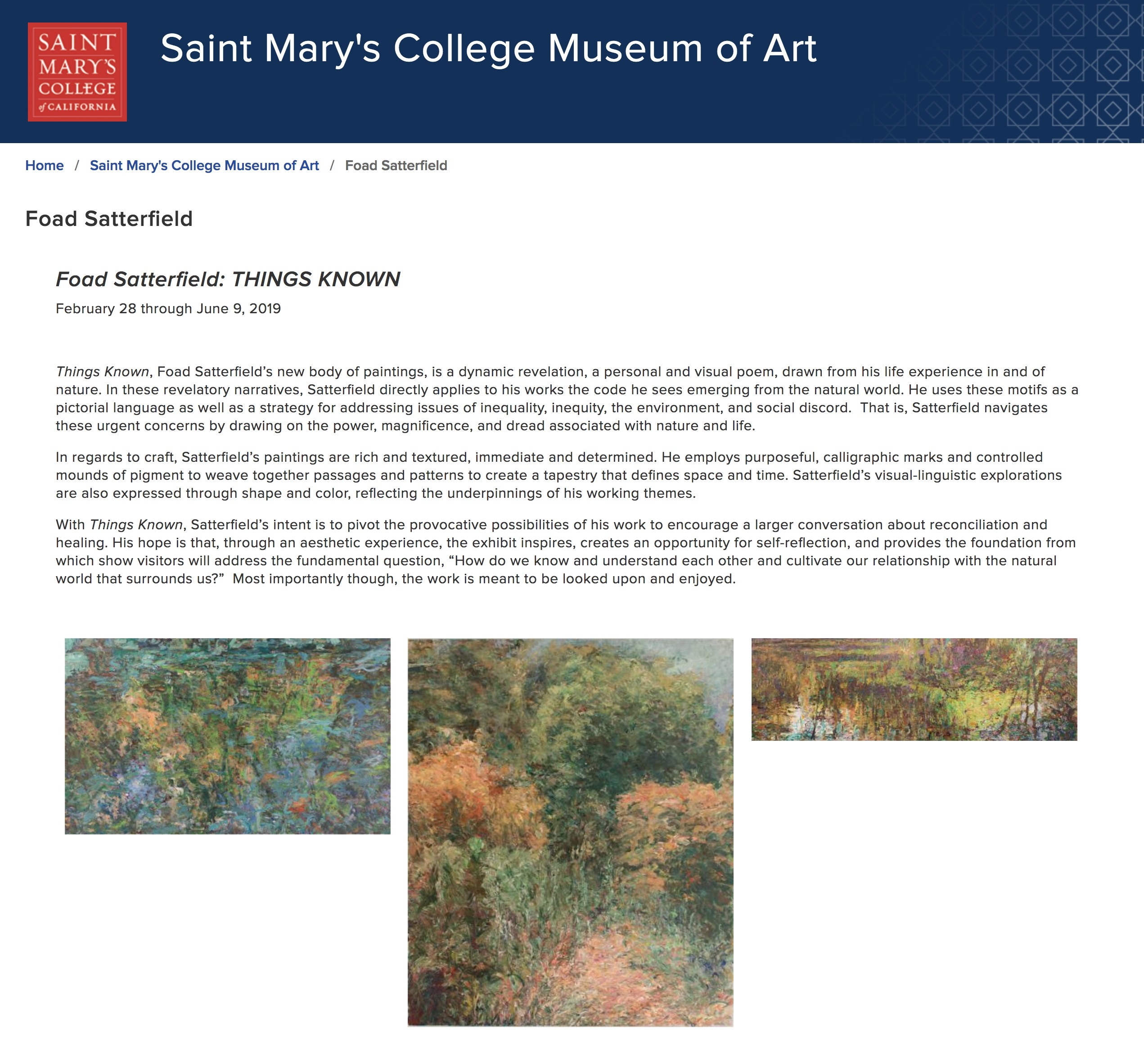 Link to full article: https://www.stmarys-ca.edu/foad-satterfield
BOB CUT | October 7, 2018 I bELINDA fOX: introduce Yourself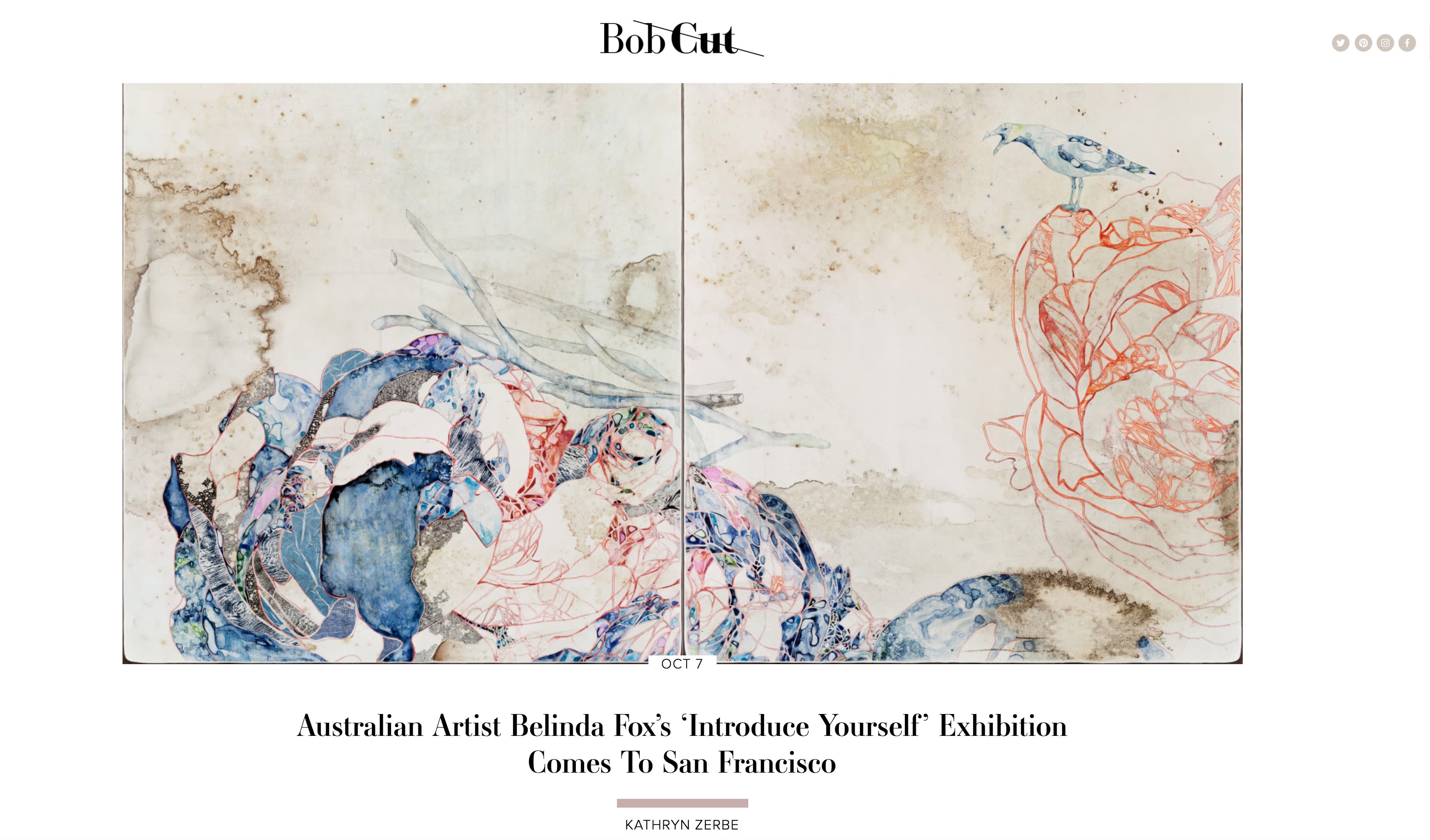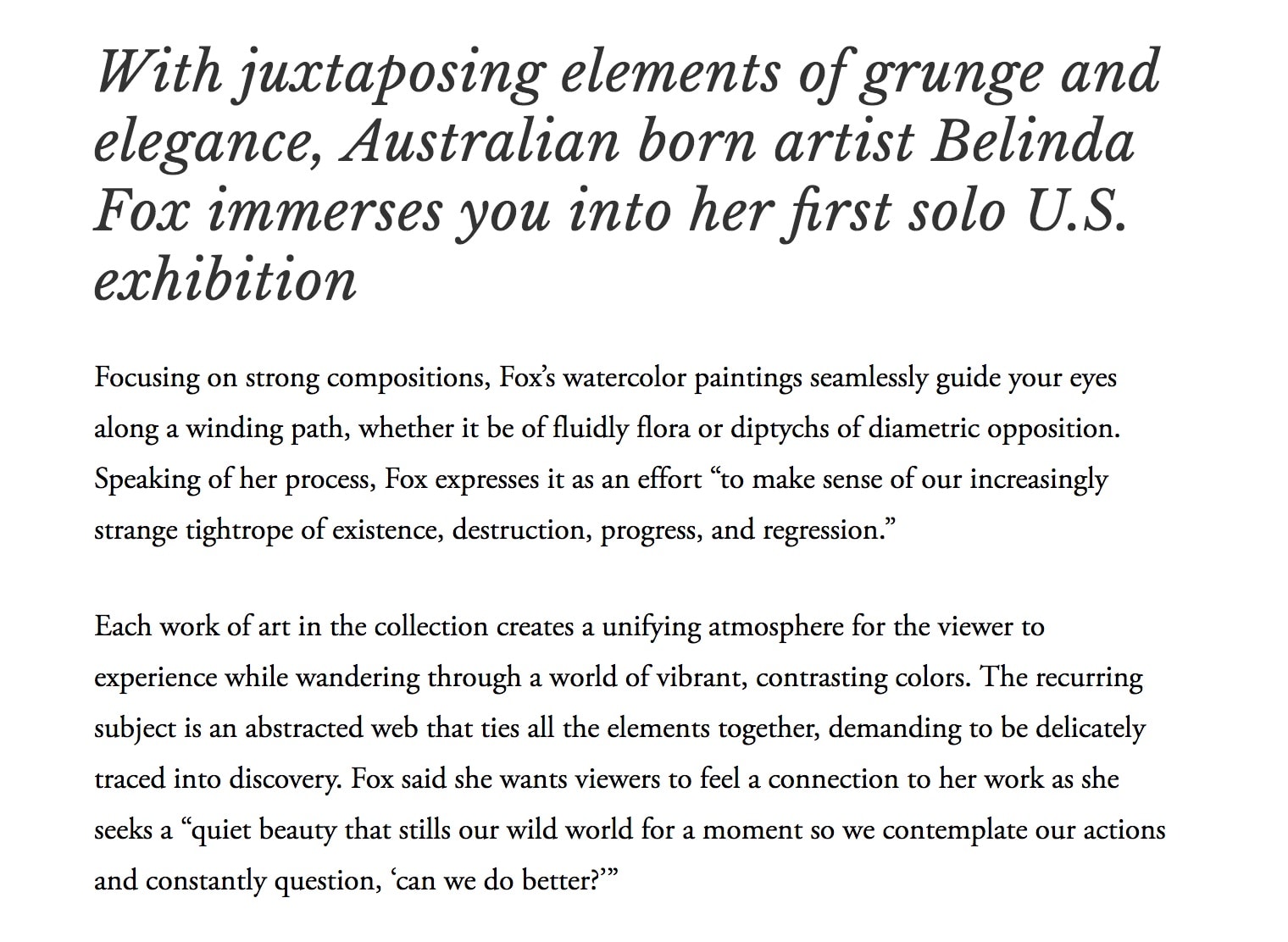 Link to full article: https://www.bobcutmag.com/stories/belinda-fox
Marina Times | August 2018, Volume 34, Issue 08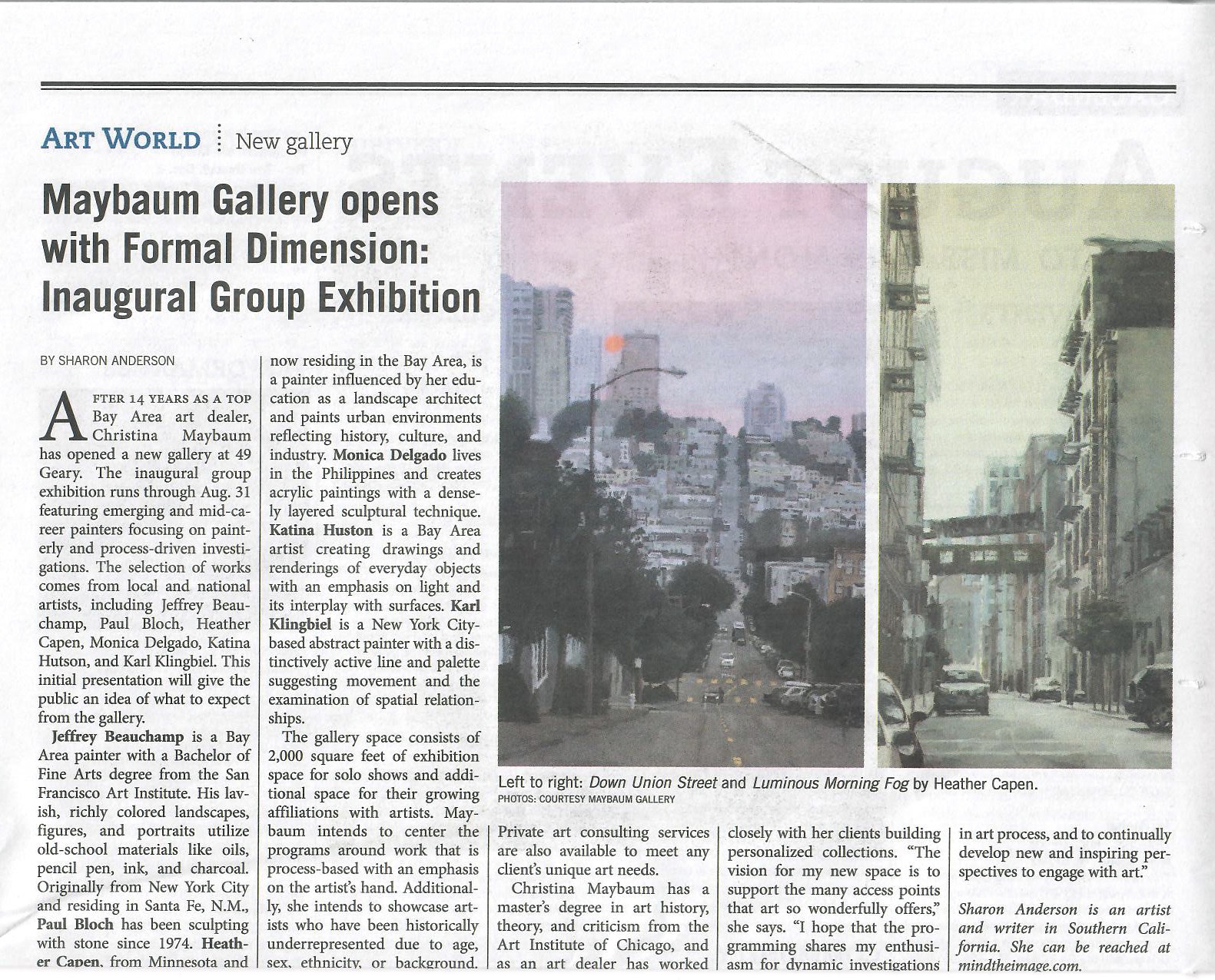 Link to full article: http://www.marinatimes.com/2018/07/maybaum-gallery-opens-with-formal-dimension-inaugural-group